Where to begin with this one? I'm not sure. Recently, I wrote a post about the beginnings of my journey with meditation using the Calm app, and how I had just realised in January of this year, after a hectic week of night shifts, that I needed to find a way to connect with mindfulness, and practise gratitude, through meditation. I can't tell you guys how helpful I've found just ten minutes of #dailymeds everyday, in terms of my sleep quality, my stress management, and to be honest, my overall happiness. I'm genuinely serious guys. I get excited for those ten minutes of daily calm each day, and I'm now subscribing to the app having loved the free trial.
So where does yoga fall into this? Well, let me tell you. I see yoga as meditation through movement. You guys know I LOVE movement. Literally, it makes me happy. Yes, I love a sweaty workout as a form of movement (that endorphin rush afterwards is a feeling that brings you back for more each time!), be it HIIT (high intensity interval training), cardio-endurance activities like running/cycling/swimming, or strength training. But after finally realising that 'no, my body isn't a machine' in June last year (I ran my fastest ever 10km but in my speed managed to stress my foot big time, which was definitely due to over-training in the weeks preceeding – I wrote a blog post about this!) I started incorporating a Sunday 'rest day' into my week, EVERY week, and being super strict about it. I started going for a lovely long Sunday walk with my favourite Podcasts, and really noticed the physical and mental benefits. Recovery is a KEY part of fitness guys, and it's perhaps one of the most neglected aspects, because we under-estimate it's importance (guilty!)
However, despite learning that over-training lesson, I remain FAR from perfect. I started 2018 with a week of crazy night shifts, 7 in a row in peak flu season at the hospital, in the emergency department. For the most part, I kept my post-nights routine up of going to the gym after a 12-13 hour shift, because I do find it helps me switch off. However, what I didn't account for was how little rest I was giving myself – the work shifts were uncharacteristically busier than previous due to the winter season demand, and of course, my physical and mental energy levels were gonezo by the end of each night, never mind any left over for a workout of any quality. Yes, a 30 – 45 minute session did help me switch off, but to be honest, it probably took more from me than I anticipated.
So then I had a week off after nights (standard for us, 7 nights followed by 7 days to reset the body clock!). I leapt into F45 Training, trying out the new Dublin studio, and I loved it. I made lots of new friends, tried multiple different classes, and immersed myself in the absolutely lovely F45 community. It's a regular feature in my week now – I get to classes 3-4 times per week, and I absolutely love catching up with the gang there – we laugh, sweat, and just chat our way through so many fun classes. I'll be writing a follow-up blog post to my first F45 article very soon, talking about wellness communities in Dublin that I'm loving being a part of – stay tuned for that!
HOWEVER. In my delight and excitement with this new experience, new friends, new way of training, I did my usual and went for it 110% (insert 'laughs at self' icon here – WhatsApp users, you hear me!). I still have my old gym membership, and I now train flexibly at both – depending on the day and work hours. I jumped into wellness events around Dublin at the weekends, both those I help organise for the Health Blogger's Community and those by friends of mine. And by the end of January, I realised that my body was TIRED. Not that I listened…then. I don't think I really knew what it was telling me then. Does this resonate with anyone else? I really think we expect ourselves to run like machines 100% of the time, and we feel disappointed or frustrated when we can't 'do it all.' So many people have said to me that I'm like a Duracell bunny, and I love that analogy, because I am, and have always been a very active person, full of beans, an early bird, and I wouldn't change that! In fact, being 'a yes woman', particularly in the context of growing and connecting with the wellness community in Ireland, has never been anything but rewarding for me.
So as you can tell, I'm not great at sitting still. I don't need a Fitbit to buzz on the hour to tell me to move my butt (though I do love having one). And yet, I needed to be a whole lot better at recognising when to listen to my Irish Balance body. Practise what you preach right? And FYI, over-training as a concept is big long-ignored chronic stress and harm to our bodies – our stress hormone, cortisol, rises when we train, and if you don't ever give yourself the chance to get off that high, it's a big risk factor for long term health harm. Never mind the clear risk of injury, you're putting yourself into 'fight or flight' mode everyday. We ain't designed for that.
This is where yoga clicked for me. It's a movement practice, and it's a breath-focused practice. To me, that spells the following – 'meditation through movement.'  And as soon as I really figured that out and engaged with it, I knew it was what my body had been telling me all along. Doing a yoga flow instead of an intense workout a couple of times a week means I can still get up early, get my body moving in an easy way, and clear my head in a very different way to my usual gym session, all before I start a working day. And you know what? I realised that maybe one rest day a week wasn't always enough, a concept I would have struggled with as recently as this year. I forget how active my day is too, on my feet on the wards, and rarely account for that in a day's activity. Yoga for me, as a girl who loves to move, allows me to do just that, but also be mindful while doing so, and let my body flow without stressing it every day. Movement is an essential pillar of our health, I've been saying that for a LONG time, and what I've realised and been reading about a lot in the past few months is the benefits of all the different TYPES of movement. Whether that's your 10,000 steps a day, taking the stairs instead of the lift, squats, press ups, a downward dog or warrior yoga pose, it's all so important, and essential to help us stay functional as get older, never mind fit day to day.
And so, I begin my yoga journey. How have I started it? The only way I start anything – by jumping headfirst into it 110% as a total beginner (FYI, I can't even tumble…), and using as many resources and tips as I can to develop my Irish Balance practice. I'm using Youtube for yoga workouts and flows, particularly these channels so far:
I've found I have a LOT to discover and learn about the different yoga practices – I've tried Vinyasa, Yin and Ashtanga classes so far, both via Youtube and at places like the Dublin Lululemon events (classes by Love Liv Yoga and Grace Tempany to name a couple!), FFS Gym Dublin, and Oslo Health with Julie B Yoga (a HIIT Yoga class, it was AWESOME!). I was also delighted to check out a local Yoga studio in my town Raheny called The Yoga Lounge for a Vinyasa class, which was amazing, and I'll definitely be back there! My favourite so far has to be Vinyasa style Yoga, as it's a practice based on co-ordinating movement with your breath, so it allows me to get some headspace and calm while moving my body too.  Very interestingly, I recently tried a Vinyasa Hot Yoga at Yoga Hub, which has 3 locations around Dublin. I ventured out after a recent snow storm in Dublin to visit their Camden Street city centre branch, with an essential trip to their associated cafe Happy Food. where I refuelled on possibly the most delicious vegan breakfast I've ever had. Big words, I know! Food porn aside, the class at Yoga Hub was really fantastic – they were super friendly, lent me a mat to get me started, and even gave me a little tour of the studio! I'll 100% be back for more. The photo at the start of this post is of myself with our instructor Sherry! I'm trying very hard not to fall out of tree pose!
Next on my 'to try' list is the much anticipated HotPod Yoga – I'm saving that for my coming annual leave when I can do a few classes in a row! Another spot I've heard about around Dublin is and high on my list is Sweaty Soul, and I'm also a big fan of Yoga Sound System, both from meeting them at a Wellfest pop-up last year and at our Health Blogger's Community Yoga Supper Club in January! Happily, there's another local spot for me called Sutton Yoga Garden which I'll be visiting for a class in the coming weeks too!
I'm linking an article here from one of my favourite websites, Mind Body Green, that tells you a little bit about the the most popular styles of yoga, giving you a short explanatory paragraph on each! Like I said, to date Vinyasa/Flow/Power yoga is my favourite, as it's been the most active and athletic that I've tried, and is just my fit really. Next on my list is Hot Yoga – not Bikram, yet! As I continue on this yoga discovery journey, I'm going to write a little bit about each style and class I try, and it will be the basis for a follow-up blog post I plan to write once I've figured out my inner Yogi a little bit more!
And that's a wrap! I would LOVE your feedback on this post guys – your favourite yoga flows, websites you like or classes you enjoy, and/or any tips or tricks you have for working on one's yoga practice! One of the nicest things someone said to me recently about discovering yoga was this – 'Just move the way you like to best and then find a yoga style name.' LOVE that – thank you @catherinebyoga !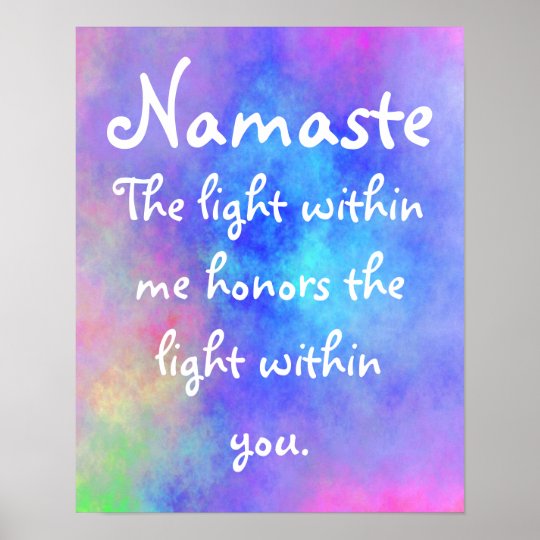 Namaste gang 🙂
Ciara 🙂 x