There are many things that make me happy guys – my family, my boyfriend, my friends, my work as a doctor, exercise, good healthy food, a book I can escape into – these are a few of my favourite things, shall we say. But in today's post, I'm gonna chat about something that's been inspiring me since I started my blog, and leapt into the growing wellness community in Dublin, and Ireland. Last year, after attending my second Wellfest, I wrote a blog post called 'Reasons To Celebrate Wellness More' focused on just that, as well as chatting about the epic time I had had at the festival. I'm going again in May this year, and I literally cannot wait. Check out their site for ticket information, 100% go if you're in any way interested, it's one of my favourite events all year!
So this post. I guess, since the start of 2018, a couple of things have been happening that got me thinking about this topic again. As well as that, last year, I just feel like the health and wellness movement in Dublin sky rocketed, with it moving beyond being just 'a 2017 trend' – in fact, it was clear to me that people were embracing wellness as a lifestyle change, one they were feeling empowered to make for themselves. And I'm not just talking about regular exercise and eating 'healthier' – I'm talking wellness in mind, body, and soul. Call me cheesy if you want, but it's true, and I love it. For example, at Wellfest, you'll find tents are designated areas for yoga, strength training, cardio workouts, mental health and meditation, cookery, and even a spot for kids to play! The World Health Organisation defines health as 'a state of complete physical, mental and social well-being, not merely the absence of disease or infirmary.' The WHO guys. They're a pretty massive organisation, in case we didn't need further proof that 'being healthy' refers to multiple aspects of our lifestyle. Now more than ever, I'm certain that for me, this is the area of medicine (some call it preventive, others say lifestyle, others say integrative) is my realm. It's where I want to spend my career exploring, learning about, teaching on, and shouting about. It's what inspires me every single day, and what makes this blog the passion project that it is.
But I digress. More about that in further posts! What I want to share with you today is four things around Dublin, Ireland that I'm gonna give a shout out to, because they are events and communities that I think are rocking it in terms of sharing GOOD FRICKIN' VIBES about health, wellness, and good old happiness, and building a community with it. I'm gonna chat to you about Wellfest, the Health Bloggers Community, F45 IFSC and Lululemon Dublin , and in addition to my good vibes ramblings, I've enlisted the help of the founders of each of the above four, to tell you a little bit about the ethos behind their events and communities!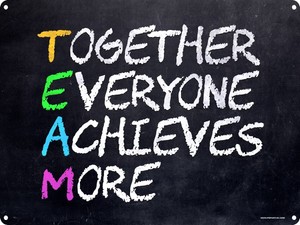 Oh my gosh. Where to begin. I genuinely can't tell you how much of a Wellfest gal I am. If you don't know what Wellfest is, first of all, check our their blog to find out, but second – IT'S AMAZING. It's a two day WELLNESS FESTIVAL people, and at it you will find designated tents and stages for workouts of every kind (HIIT, strength, yoga, you name it), talks on mental health, tips for living a healthier life, cookery demos, plus lots of exciting wellness-focused brands displayed their products – usually with delicious samples you can try, and buy to take home! I absolutely love it. I have gone on my own and with friends, and everytime I leave with new friends having tried so many different experiences. Hilariously, one of the first yoga classes I ever tried was at Wellfest! What's really awesome too is they have, year on year, seriously exciting famous faces in the health and wellness world – for example, this year's headliners include The Food Medic, Joe Wicks/The Body Coach, Shona Vertue, Davina McCall, Alice Liveing, Dr. Rupy Aujla – seriously, I can't even cope with the excitement telling you about it, just go buy your ticket now! Here's a little piece from the lovely Wellfest crew about their vision for the festival:
WellFest was co-founded by Helena and Katie Ryan, Fionnualla Cleary and Anthony Kelly. With WellFest we wanted to create a health and wellness festival with the vibe of a music festival. We wanted to bring different experts together from Ireland and abroad and most of all we wanted it to be fun!
This will be our fourth festival and we're delighted with how much it's grown. Two years ago we had around 3,000 people over two days, last year we hosted 5,000 people over two days and this year we're hoping to reach 10,000 people in our new venue, The Royal Hospital Kilmainham.
Our core ethos is about informing and inspiring across the three main pillars of wellness; fitness, mental health and food. Of course the festival is a large part of that but we also have our blog to which we post almost daily and our new WellGood programme with KBC. WellGood is a free 30-day wellness programme kicking off on 3 April and it's curated by performance psychologist Gerry Hussey, GAA footballer Philly McMahon and best-selling cookery author Roz Purcell. We would encourage everyone to sign up via our website, it's free!
We're so excited with this year's lineup, with Davina McCall, The Body Coach, Deliciously Ella, Bradley Simmonds, Shona Vertue, Alice Liveing, Rhiannon Lambert, Faisal Mr PMA and so many more! Thanks to the support of our amazing sponsors and all our fans, this year will be our biggest yet. We have a number of new and expanded areas which we think people will love, for example an expanded WellMind area curated by performance psychologist Gerry Hussey, a larger WellKids zone, a new WellFit area and spinning. We think the festival really has something for everyone and we can't wait! See you there.
Okay, gush alert. It's no secret (in fact it's a fact I'm darn proud of) that I absolutely adore F45 training. Perhaps a little too much – sue me! I wrote a blog post recently about my F45 Fever, after I started training with the gang at the new F45 IFSC gym in Dublin in January. I was absolutely delighted to be asked by them to get involved in their new studio launch as an ambassador, and happily I've been able to continue training there this year. What I love about F45 and this crew is two fold. First, as you can read in my first blog post, the training is exciting, challenging, and so encouraging. Second, the IFSC crew made it their mission to create a fitness community when they opened, and I have to say, they have done just that and more. From day one training there, I've been making new friends – we even have a WhatsApp group! So when I train there, it's not just about sweating it out – we catch up, push each other on, and laugh at ourselves along the way, in and out of the gym! Plus, F45 offer a 2 week FREE trial to everyone who is curious to try out their training, so you've nothing to lose and all to gain by giving it a shot! Here's a little word from the F45 IFSC founders about their studio ethos:
A quick Google of 'F45' shall tell you almost everything about the style of HIIT training that F45 is, how the sessions work and how enjoyable all of the classes are. But what it won't do is give you a real feeling of the intensity and fun that each session brings – to experience this and get a tangible appreciation for the concept there is only one way – give it a go!
At F45 (Dublin) IFSC our ethos is simple –  community and team. F45 IFSC is in no shape or form a standard gym or to that extent a boutique fitness studio –  it's a whole lot more. In just over 2 months we have formed a community of like-minded people, who at the start of January were unknown to each other, and now are the heart and soul of what we are building.
Opening F45 IFSC for the co-owners has been a whirlwind adventure to date. We are so privileged to now be surrounded by people who believe in our ethos, and who we are delighted to be helping on their journey – little do they realise, they are carrying us on ours.
As you guys may know, in September last year, I was absolutely honoured to win Best Irish Blog at the U.K. Health Blogger's Community (HBC) Health Blog Awards. Myself and my good friend and fellow blogger Vicky (see her piece on the HBC below!) travelled to London to pick up our Awards, and coming home, we decided we had to bring the HBC vibes to Dublin, in the form of events! Hats go off big time to Vicky here for her stellar work on this whole area – she explains a little bit about the HBC below in case you were wondering what I'm talking about! We have so far held 3 super successful events in Dublin, with many more in planning, and I'm so happy and proud to be part of founding this community here. I'll hand over to Vicky to tell you more!
Vicky Shilling (a.k.a. The Flourishing Pantry):
The Health Bloggers Community is a platform for bloggers to share, learn and collaborate with other bloggers & brands. We are a hub for influencers in the food, health and fitness industries and we have an Academy, an online magazine and run worldwide meet ups, official events and cultivate brand partnerships.
We started running HBC events in Ireland because we could see from our online platforms that it was a country that was getting huge use out of our resources. Dublin was the third biggest city for hits on our HBC Magazine after London and New York which spoke volumes about the rise in interest in this area. We've been absolutely thrilled at the response we've had from both health and wellness bloggers at our events but also from exciting new Irish brands creating products and embracing influencer marketing as a way to get their healthy message out into the world.
Sunday Sweat At Lululemon Dublin
Last but certainly not least, is the Sunday Sweat at Lululemon in Dublin city's Brown Thomas store. Pretty much every Sunday morning, the Lululemon section of BT holds a workout event which is FREE and open to all, with classes to date ranging from Vin and Vinyasa Yoga to Cardio Pilates to Pound Fitness with drumsticks! The formula couldn't be simpler – the events are posted on Facebook each week, and it's always at 10am, before the store opens. You show up a little early, and grab your spot on a mat, ready to go! I go as many Sundays as I can, usually with a friend or two to sneak a catch up in at the same time, but I've also gone alone too and loved it! It's a great reason to leap out of bed on a Sunday – it makes so many forms of fitness exciting and accessible, and exposes you to new experiences at the same time! It was part of the motivation for me to explore yoga more too, as I got to try a couple of different yoga practices at the Lulu events, and got curious! Plus, afterwards you OBVIOUSLY need to refuel with tasty food – hello brunch date! Next on my list – being super bold and investing in at least one sports bra and pair of active-wear leggings from their beautiful range…!
And that's a wrap gang! I hope you guys have found this post interesting and helpful, whether you're Dublin-based or not! If you are, definitely come check out the four different events above – message me or leave a comment if you're curious about upcoming events, or check out the websites I've attached for more information! As always, any and all feedback is MORE than welcome – plus, if you're aware of events or companies around Dublin running fun wellness-centred events, just holla, let me know, I would love to check them out! Bottom line – let's keep this wellness community growing, it's more powerful every single day!
Ciara 🙂 x