'I can't train, I'm injured.'
Have any of you ever had to say that out loud? If so – let me ask you this. How did it make you feel? Sad? Angry? Frustrated? Disappointed? I'll bet all four, if like me, you're a person who loves activity and being able to literally try any kind of exercise. I've played a LOT of different sports growing up – basketball, football, camogie (an Irish sport, the male version is called hurling – it's badass, google it!), volleyball, athletics, you name it, I'm someone who's up for trying pretty much any sport (except golf and cricket, sorry lads, can't deal with those). I've been part of MANY teams, and in the last maybe 4-5 years I've moved more towards strength training and more individualised cardio workouts such as running, swimming, spinning, classes like F45 and boxing, and HIIT training. It's no secret that I literally love exercise – it's my stress buster, my headspace, my 'me time'. And I'm grateful every single day that my body has the capacity to provide that for me, with me.
Now. Throw a training-induced injury into that mix. I'd be lying through my teeth (and FYI, I'm a REALLY bad liar, so I don't attempt it) if I said I cope well with 'niggles' or injuries. I'll be honest (touch wood) – I haven't had many. They were more common in the team sport days of camogie and basketball – a fractured ankle or two (if only Netflix had been invented back then…), a black eye here and there (my best friend Jackie knows what I'm talking about – and no, it wasn't a fight!), little scrapes and bruises – pretty much par for the course. Since moving to my own training in the gym, classes and at home/outdoors, I can say I've had 2-3 big niggles or 'injuries' to use the proper term that have slowed or stopped my training. Last year, some of you will remember I wrote a blog post about the concept of over-training, and how it led to me sustaining a pretty decent foot injury (not sure exactly what but it was either a serious boatload of soft tissue damage or less likely a stress fracture) after running my fastest ever 10km (41 minutes, I'm still chuffed and taking that as a silver lining – as well as the lesson learnt on rest days!). I spent a holiday in Spain resting it (and actually, am now a total Barcelona foodie expert as a result – WINNING), and got back to running and training gradually. Funnily enough, my mental coping strategies with that injury were a lot easier, because I was on holiday – and because my (very very sound) physio boyfriend was more than kind with patience and advice.
But this year, I got another niggle, and coping with that was a different story. Before I get into telling you about it, I want to tell you WHY I'm writing this post. It's not just because an Instagram poll I posted got a bucket load of 'YES PLEASE' answers when I asked if I should write it. Really, it's because this year, I found that mentally, coping with this injury was a big old struggle, and I found it really tough. Yes, I know it's a first world problem. I'm grateful every single day for all I have around me, injury or not. But I think sharing that journey with you guys (those of you interested to read this) will be of value, because let's be honest, injuries are frustrating AF, and they're hard to talk about, because no one wants to seem like they're moaning. So I'm gonna talk about it, and share the downs yes, but more so the UPS, because I really learnt through this whole thing how to listen to my body, and find a silver lining at every corner.
So what happened? I'll keep it brief. I changed my training style at the start of the year, finishing off a week of 7 crazily busy and stressful A&E night shifts (in peak flu season) by jumping into an epic ambassador membership with F45 IFSC, who have opened a fantastic new studio in Dublin. It's no secret that I love F45, and find the classes so much fun – and suddenly I had a whole new community, and constant class style workouts, which was a lovely change from my own solo gym-based training. Me being me, I jumped (literally) into it all 110%, and kicked off a new rotation at work at the same time. I continued to train myself and with F45, and yes, a couple of times I trained twice in a day. There was more plyometric work than I had been doing, and a shift towards more cardio. And at some stage a few weeks in, my knee just said 'nope Ciara, can't be dealing with this anymore.' I'm not gonna get into specifics of the location of the injury, or when/where it bothered me, because it's not relevant to the overall story or recovery. However, I did realise I should probably ease off the plyo work, and maaaaybe do a little more resting.
Did I do that straight away? Ha. If only I could say I'm that sensible all the time. I did not. I spent a couple of weeks 'modifying' but not really giving my knee the real rest it needed. A month later, the niggle had stagnated, and I finally figured that I'd better cop on if I didn't want to be facing a chronic injury. Things were getting worse, not better, and that Einstein quote 'the definition of insanity is doing the same thing over and over again and expecting a different result' echoed in my mind as I walked to my car a few weeks in. Something had to change, something in my mindset had to give.
I'll stop for a moment here and say that this, the 'modifying', the 'leave the plyo bit out', 'just do the bodyweight version' – I did not like it. I won't use the word hate, as that's a bit strong, but it was pretty close. I love feeling strong and athletic, and with this injury, I felt the opposite. Most of the time, whenever this feeling surfaced I would give myself a mental swot on the face and remind myself how lucky I was to have two feet let alone a healthy body to take me from A to B on a daily basis. But because it did keep on rearing it's ugly negative head, I decided to delve deeper into what it really meant. Why was I so upset that I couldn't train hard (besides the obvious 'because I wanted to')? And why were my day to day good vibes so affected by not being able to?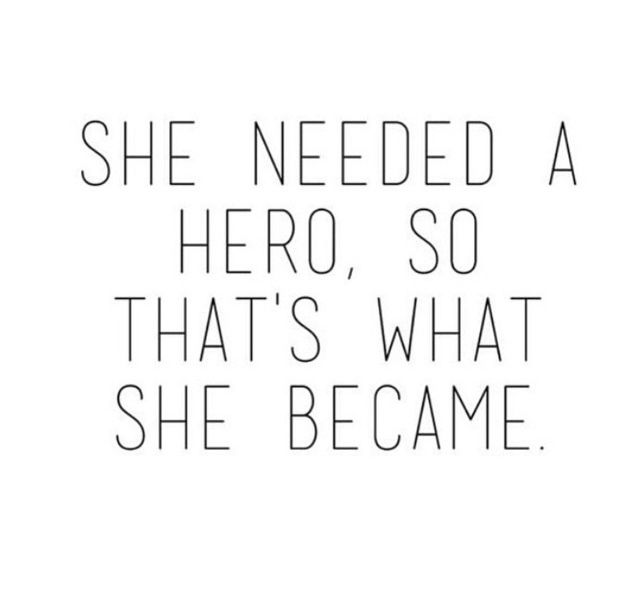 I realised how much I see 'fitness' as a key part of my identity. And then I realised that I was valuing it a little bit TOO much as part of what makes Ciara, quite simply, Ciara. In that moment, I told myself 'Fitness does NOT define me. It is NOT why I have friends, why I have a family I love, a career that inspires me, people who I laugh with everyday. It ISN'T why or how I make new friends. It's a part of my life, NOT my whole life.'
So that was a beautiful moment, because right there and then, I had a mindset shift. I changed my focus. Instead of pure negativity about what I COULDN'T do, I decided to explore what I COULD do, both with this injury and as part of my rehabilitation from this injury. That was when I realised I had found my resilience in all of this. And where I finally connected with yoga, with walking (I already loved Podcast walks of course), and with reaching out to others for help.
Side note right here to say a serious thank you to himself for giving me advice and structure on getting back training, to my friend and the amazing physio food blogger (with her own cookbook!) Sinead (@delaliciousfood on Instagram or check out her website Delalicious) for having a gander at my knee before our F45 classes together and getting my glutes going with resistance band work, and finally to Adam Willis, strength and conditioning coach and the wise voice behind The Empowered Body Podcast which I've mentioned before in my blog post on my favourite Pods – his interviews and content have been game changing for my strength training and whole understanding of training focus and structure. You guys rock! 
The past three months, during which I've come nearly full circle with rehabiliation from this knee injury, have been a journey of discovery. I don't mean that to sound corny, or wishy-washy – it's true. I changed my training big time like I said – going from an average of 6 workouts a week to 3 max, with the substitution on non-training days of yoga or a long walk with a Podcast. It's a happy habit of mine to start my day with movement of some form, and I've always been an early bird. So instead of setting an alarm for the gym before work, I expanded the range of Podcasts I was listening to, and took off on walks with brighter spring mornings before work. I dove into the Dublin yoga scene, and began my yogi journey. I started to tell YOU guys about these changes – how they made me feel physically and mentally. Yoga in particular was a complete and utter joy to discover – I tried classes all over the city, and in my local studio, and incredibly, made a whole community of new friends along the way. The yogis I've met have become buddies I talk to regularly, and I can't believe it took an injury to bring me to the mat – but I wouldn't change it. At Wellfest this year, I had more yoga classes I wanted to try than any other activities! Yoga for me was a way to stay physically active, and challenge my body, while also nourishing it with work on flexibility, mobility, and recovery that I had totally neglected previously.
I want to mention two final things that helped me stay mentally resilient. Number one – you guys. From the moment I started sharing my yoga experiences on Instagram, or Podcasts I listened to while walking, you guys engaged, asked questions, and best of all, started to share the beginnings of YOUR journeys too! So thank you, because I cannot express in words that inspired feeling I get from hearing your stories and experiences.
Number two – I FINALLY LEARNT HOW TO LISTEN TO MY BODY. Within the second week of cutting down my training volume, I noticed the difference. I was clearly over-training. I've written a blog post about over-training before, and I'll be honest and say it's a lesson I've learnt more than once at this stage. But I really feel like I finally get it. Over the past 4 weeks, my training has shifted up a gear, which I'm delighted with. I'm training 4-5 days per week with strength focused upper and lower body sessions, and I'm getting back into running slowly, with treadmill work and progressions in outdoor jogs. Now that I've stepped it up, I am so SO mindful of how my body feels. I practise yoga regularly still, with at least one taught class per week either at Hot Pod Yoga, Yoga Hub or The Yoga Lounge, plus YouTube guided practice. I keep at least one weekend day for yoga and a long walk. In general, I'm much more aware of the benefits of regular movement as PART of our day too, which I've talked about on my Instagram. Bottom line, I've learnt when my body feels ready to train – and when it needs to be nourished.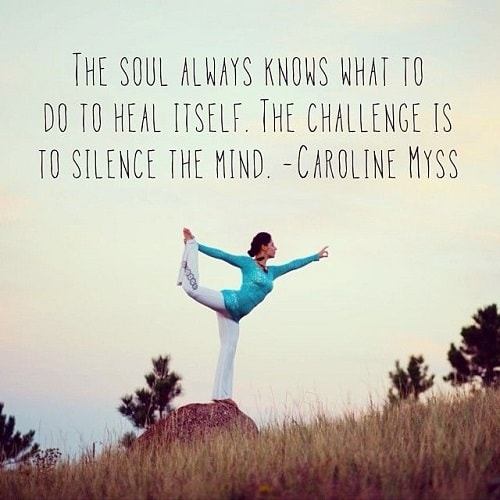 And that guys, is a wrap. My take home messages about mental strength with injuries are:
Seek help. Whether that's from a physiotherapist, your personal trainer or strength coach, find someone you trust to check it out, and give you expert advice
Temporarily stop the activity that aggravates your site of discomfort or pain (either immediately at the time or in the following 24 hours), and get it checked.
STAY POSITIVE. This is NOT the end of your training, fitness journey or goals.
Focus on what you CAN do – with specialist supervision. That will depend on the location of your injury of course!
Remember that this little bump in the road is just that – and by listening to your body, you're being both a total badass and a smart cookie, so be proud!
When you begin your rehabilitation and progressing your training back to your previous abilities, remember that it's NOT a sprint, and be patient with and proud of small wins!
I hope this helps guys! Let me know what you think – share your experiences! Leave a comment, DM me or find me @theirishbalance on Instagram/Twitter/Facebook!
Ciara 🙂 x