They say life is a journey, and I have to agree. I recently read a wonderful quote posted by a friend of mine, about thinking of where you are now, where you were five years ago, and asking yourself if you would be proud of what you, in this moment in time, have achieved. It made me smile, and glow inside, because I realised I'm often so focused on my goals and striving towards them, that I forget to pat myself on the back for the journey I've come on so far.
This brings me to my journey with yoga. Many people think I've been a 'yogi' for ages, but actually, that is far from true. In fact, a year ago, I would have told you yoga was a lot of 'stretching and chanting' and not much else. Okay, that's a bit of an exaggeration, but my impression was that it was 'too slow' for me. Me, who was realistically someone who DEFINITELY would have benefit from it then, given my love of strength training and running. Aside from a physical recovery perspective, mentally I now realise how beneficial it would have been, especially for that stress busting effect on days and nights on call in my work as a doctor.
But hey, hindsight is 20:20 right? And truthfully, until you're ready for a change or a new experience in your life, and you WANT that change to happen, it's pretty hard to open your mind to the possibility. I started trying out mindfulness and meditation in January this year, and after a knee injury in February, decided to give this 'yoga thing' a try. I was focusing on what activity I could do with my knee, and since running was out, I wanted to find something besides strength training that would give me that mind-muscle connection I had found in the gym, and running. I was sceptical, but I forced myself to try. I checked out some yoga Youtube channels, tried a few different videos and guided flows to see what worked for me, and signed up to go to some classes at various studios in Dublin. I started writing about the journey on my blog too! (You can have a peek at that here).
And I haven't looked back – in fact, I've been hooked in a BIG way ever since. It's funny, when I tell people (outside of those within the yoga community) how much I love and enjoy my yoga practice, if it's a bit alien to them the first thing I hear is 'Oh, cool, but it's not for me, I'm really inflexible.' You'd be surprised at how often I hear that as a barrier to giving yoga a try. And really, what that is just a perception, likely grounded in confusion or maybe fear about what yoga actually is, and the benefits it can bring to a person. Trust me, I am no bendy gal, and I'm doing just fine in my yogi ways.
But yoga isn't about being flexible. It's about tuning into your body, and hearing what it tells you. And through doing that, the real beauty of your yoga practise is that it will give you a mind-body connection you didn't even know you needed. I say that as a person who didn't prioritise (or know I should) stress management, both mental and physical stress, for far too long. I just thought it was something we 'rolled with.' Nah buddy. Stress needs to be actively addressed, and if you don't listen to your mind or body telling you how it's doing, you can't work on either one.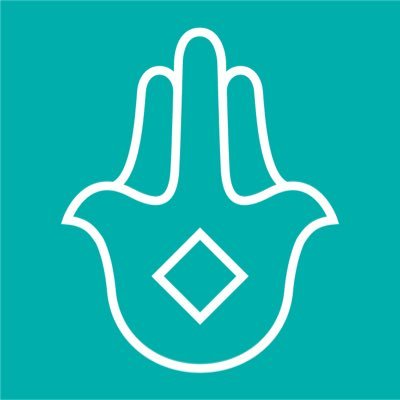 The best thing about my yoga journey kicking off, apart from the incredible benefits it brought me, was the movement and waves it created among you guys following, to give it a try yourselves! I wold get messages and comments from people saying how beneficial they had found their first few flows, and it made my day on more than one occasion. I also found a whole new community of friends in Dublin through yoga. So recently, I decided to bring these good vibes to you guys by starting a 'Seven Days of Yogaru Yoga Challenge' with the gorgeous 180 Asana yoga sequencing cards created by a friend of mine, yoga teacher, designer, mom and all round good egg, Ruth Delahunty! Ruth's Asana cards are portable pocket yoga practices you can save on your phone, laptop or tablet, or order a pack of for own hard copies, to allow you to indulge your inner yogi whenever, wherever. They're amazing. I chose one practice each day, with different titles depending on my vibes that morning – for example, 'Energy Bursts', 'Staying Present' and 'Fluid Movement' were just 3 that I used in my week challenge. It was so fantastic to have some of you guys join me too! Here's a little piece from Ruth about her background and how she founded Yogaru:
Ruth is a Dublin based yoga teacher and creator of Yogaru.ie a yoga lifestyle website promoting a yoga way of living on and off the mat. She is passionate about helping students to explore their own personal journey, and to develop their home practice using her uniquely designed 108 ASANA yoga sequencing cards.
She writes for several online yoga and lifestyle blogs – with the intention of sharing what inspires her and Yogaru sequences to help yogis embrace the many benefits of yoga and take a bit of time to pause, slow down and cultivate a sense of balance.
Visit Yogaru to find out more or follow Ruth on Instagram, Facebook or Twitter.
One of my favourite practices from my 7 Day Challenge – Life Balance
I found the challenge to be a total joy to take on, and it really served as a bit of a 'reset' button for me in my training, trying out new poses and transitions, working my body in exciting and fresh ways. I looked forward to a new practice each day, which was generally about 15 minutes for each give or take –  perfect amount to awaken my body and mind first thing in the morning before a busy day ahead.
I've shared the 7 yoga sequences I did on my Instagram I highly recommend you check out the Yogaru websites to continue using Ruth's practises after you try these – you can find such an amazing range of options right here. And as always, tag me if you try these out, and Ruth too – I'm on Instagram @theirishbalance as you know, as well as Twitter and Facebook!
Namaste gang.
Ciara 😊 x