When I have something on my mind that I want to write about, there's no two ways about it – I've gotta sit down and bash out my thoughts. Whether that's for sharing on my blog or just to write or type out for me to reflect on later, it's the best way for me to make sense of a jumble of vibes. Recently, a couple of things happened that led me to writing this post. First, as you guys know, I organised a pilot series of 'Wellness for Doctors' events in June at my hospital with some junior doctor colleagues and senior colleagues too, and they were a massive success. I wrote an article about it at the time – you can read it here if you haven't already! We held yoga classes, mindfulness and meditiation talks, and a healthy food social evening. We carried out a feedback survey of the doctors who attended, and I presented the results at the Irish Public Health conference this week as a poster, which was a really awesome experience and I feel very proud to have represented our hard work at such a great conference.
Because these events were such a success, I was asked to be part of a bigger committee at my old hospital (I worked there for 3 years after qualifying as a doctor, so although I'm not working there this year while I do my full-time Masters, it will always be very close to my heart). This committee, formed of consultants and junior doctors alike, was formed to bring the concept of physician well-being forward in our workplace. Happily, the movement I started was recognised as being much-needed, and the momentum we created brought enthusiasm forward. So, this year, we've been organising monthly well-being themed talks since September for the junior doctors, and we also organised our first (of many!) yoga class terms! We'll be continuing, expanding and improving these events into 2019, and the feedback has been so positive thus far. I'm much more remotely involved than June because of my Masters commitments, but it's still amazing to be at the grassroots of something special and valuable like this.
So that's 'thing' number one. Number two is that over the past few months, I've had a fair few emails and messages on social media asking me for my advice about pursuing medicine in Ireland, from those who are in school still and considering applying to the degree at third level, those who have trained abroad and are considering working here, and from those working as doctors here, asking about my Masters and the route I've taken (my Masters is in Public Health and Nutrition, for anyone curious!)
I have found those questions tough to answer, for many reasons. It's been people asking me for my thoughts and advice on training to be and working as a doctor in this country, in Irish hospitals. Where I find it especially tough to answer is when people preface their question with 'I've been told…' and what they've been told or heard is that medicine is hard, it involves long hours, often unsociable, uncontrollable hours, and the person asking is worried they won't be able to handle it.
You might be wondering at this stage what my angle is for writing this piece. I guess, it's to explain why I find it so hard to answer these queries, because that exact WHY is the reason I started and continue to organise the 'well-being for doctors' events at my hospital. Because studying medicine, and working as a doctor, IS hard, and I want to share the highs and the lows from my experience, to help those who have asked my advice, and those who may in the future. And to highlight that because it is a challenging career, it is one that requires a long-established backbone of personal well-being and resilience, both physical and mental. I can only speak from an Irish perspective – I have close friends who work in the U.K., and friends who emigrated to Australia, true. And I spent 5 weeks as a sub-intern during my final year medical elective at Johns Hopkins University Hospital in Baltimore, U.S.A., so I've been exposed to the American hospital work environment a little bit too. I have heard things are similar in the U.K. to here, while in Australia (and New Zealand) it's VERY different – hospitals are appropriately staffed for the patient demand they face, pay is far far better, and the work-life balance (mostly because under-staffing isn't really an issue) is fantastic. Again, that's coming from every friend I have who emigrated (and came back, I might add), so although its not my experience, I think the consensus speaks for itself. I do hope to work in Australia at some stage, ideally in the public health arena though (they are STREETS ahead!). Anyway – digression.
It breaks my heart a little bit to be honest with those who get in touch, because I can't tell someone what to do, what college degree to pursue, what sacrifices to make, and what dreams to follow. I also can't lie, and say that medicine and working as a doctor isn't one of the hardest things I've done in my life to date. It's also one of the most rewarding. And I know very well that I am blessed to say those words – that's the thing. I love being a doctor. I love working with and helping people, I love science, and I love that I can and have combined both of these passions into a career. So when someone asks 'Is it really hard? I want to study medicine, I have done my whole life!' I'm torn between giving a realistic picture, and just telling them to follow their dream. Usually, I do both – good and bad cop I guess – but always saying what my experience was, never advising what someone should do.
Why is medicine 'hard'? Those of you not in the healthcare world might have a different perspective, so I'll share why. Medicine itself, as a college degree, was an amazing 5 years of my life. I made lifelong friends, I learnt more than I could have imagined, and had some totally wonderful experiences both in Ireland and abroad. I would never change any of it. But with all of that came sacrifice. Socialising mostly with your class (or not at all at exam time), because you all had deadlines at the same time as each other, spending weekends buried in books and practising your clinical exams on your family, friends and boyfriend (bless you guys!), muddling your way through interacting with REAL patients for the first time, finishing with the most intense final year of college (those last four months – there aren't really words except 'grim'). Yep, a lot of sacrifice, and while you, the medical student, feel it the most, you're also very aware of the nights or events you might have to miss part or all of with friends or family, and the changes they make for you and support they provide (MANY cups of tea, trust me). Now, don't get me wrong, I didn't spend 5 years in an attic turning grey and withered (no matter what my family tell you!) – but sacrifice, especially in the later stages of medicine (fourth and fifth year were worth 50:50 of the degree each at my university), was a prominent theme.
Then you graduate – and get a well-earned break for a few weeks, while you digest that yes, you PASSED, you're a doctor, and then realise oh god, you actually have to go and BE a real doctor very soon. Cue mind going blank as you struggle to remember everything you've been learning and at times cramming for 5, maybe 6 years. Remember, AND apply to the real life clinical setting, only known to you as a student previously. This exciting and somewhat terrifying time rolls around very fast – in Ireland, it's July when the new interns start work each year, also know as 'changeover.' I thought my medical finals were scary, but the night before changeover day, I remember so vividly packing my stethoscope and pen-torch into my 'doctor bag', with a feeling of intense imposter syndrome and having both butterflies and rhinos flapping around my stomach non-stop. My co-intern at the time (Aisling, you'll know what I'm on about!) met for an early (very early) coffee that morning to chat for the first time and settle each other's nerves – and then we met our consultant for our first rotation, our doctor 'team' of seniors – and my working life as a doctor began.
Since Day One, there have been many highs, and there have been many lows. I finished 3 years of hospital training in various specialties of medicine in July just past – so for those of you who are Irish and familiar with the system, I've made it through intern, and SHO (senior house officer) training, and passed my medical membership exams. In the UK, the equivalent I think is having doing F1, F2 and your UK memberships/PACES. The next step (if you're pursuing a medical career) is specialisation. After much reflection and internal debate, I've chosen Public Health – particularly preventive medicine and health promotion (that's the plan anyway!)
Along the journey of my training in hospital medicine, I learnt many things. I would say half of that learning came from a controlled, supported environment, directed and guided by senior colleagues and teaching given to us as we trained – but the other half? From being thrown in the deep end, so to speak. I don't mean to sound harsh, but it's true, and it's true for every new doctor that starts, wherever that may be. There's only so much you can prepare someone for their first 'night on call', or 'weekend on call', especially if the level of senior and in person (as opposed to by phone) support varies. There's also of course, a huge leap every new doctor has to make between reading a textbook about how to treat septicaemia in a patient for example, and actually recognising and managing it in a 'real' patient. Similarly, when I moved from being an intern on the last Friday of the clinical year to suddenly becoming an SHO on the following Monday, it was a straight step UP into a new level of responsbility and role in the medical team. As I moved through my SHO training, some rotations stood out more than others in terms of feeling out of my depth at time – particularly for Emergency Medicine and Oncology, which, given the demand on the service and acuity of illness in the patients presenting, makes sense I guess.
Here's what, for me anyway, was missing during the last three years. Formal. Emotional. Support. I'm sure I had heard of the term 'resilience' prior to even starting college, but I don't think I ever really applied it to the beginning of my working life or thought about it until probably the second year of my SHO training. I had just finished a TOUGH (but very rewarding) 3 months as an Oncology SHO, with one particularly week of nights that will always stand out to me. To cut a long story short, right before my last night of five was due to end, I was called to review what turned out to be the most acutely unwell patient I had ever had to manage. I'm proud to say that I managed the case well – sought senior hands on deck asap, and everyone involved worked their butts off, as we do day in and day out. The clinical situation had a really good outcome, when things could very quickly have not, were it not for the dedication of everyone who helped on the ward that night and in the days and weeks afterwards (obviously, I followed the case to see how the patient did!). I finished my shift that morning totally frazzled and shook, went to the gym to try and clear my fried brain (didn't work, who'd have guessed!), and slept fitfully for the day. When I woke up (it was a Friday evening, our usual day to finish a run of 5 nights), the whole experience came flooding back. I had the greatest urge to de-brief about it, to find out how the patient was doing, to talk to one of the nurses or fellow doctors who had managed the case with me.
But I couldn't. There was no opportunity to do that. And though my consultant did chat to me briefly about the case when I restarted day shifts that Monday, it struck me that there just wasn't a formal structure at ALL for doctors in training, especially those of us so early on, to help foster our resilience and well-being. I'm not bashing my own hospital (I loved my time there and I say that regularly) – I think it's a flaw in the system nation-wide. Yes, we have structured teaching sessions, and feedback to a variable degree during and after each rotation – but I noticed there weren't specific events or teaching sessions dedicated to educating us on how to manage the stress we faced day to day, how to maintain healthy lifestyle habits both on and off call, and how to build our resilience, or 'bounce-back-ability' that seemed to be rather taken for granted. I began to try and figure this side of working life out, which wasn't easy as I worked towards the final of my 3 doctor membership exams. By January of 2018, off the back of an absolutely insane 7 nights straight, I decided enough was enough, and I would give some of the stress management ideas I had read about a try. I downloaded the Calm mindfulness and meditation app for myself, booked my first yoga class during a subsequent week off, and made figuring out how to be the boss of work stress my mission. The rest, as they say, is history, and a work in progress, hence why I write about it on my blog platform here! And you would be amazed (or maybe, it's a sign of the acuity of the need among doctors for support) at the amount of emails, Tweets, DMs on Instagram, and messages I have had from doctors at my own hospital (different specialties, levels of training) and other hospitals around Ireland, asking for advice, help and guidance on how to start their own events in their workplace. I was even asked to give a talk on Stress Management and Healthy Lifestyle habits for the Emergency Medicine department staff at my hospital (where I had worked for 3 months!) as part of their 'Wellness Weeks' in August, which was an amazing experience. I also gave a talk on Stress Management in Healthcare students in October to the Trinity College Dublin students in courses like physiotherapy, occupational therapy and speech and language therapy, who were just beyond lovely. I'm humbled and grateful to have been asked to do both!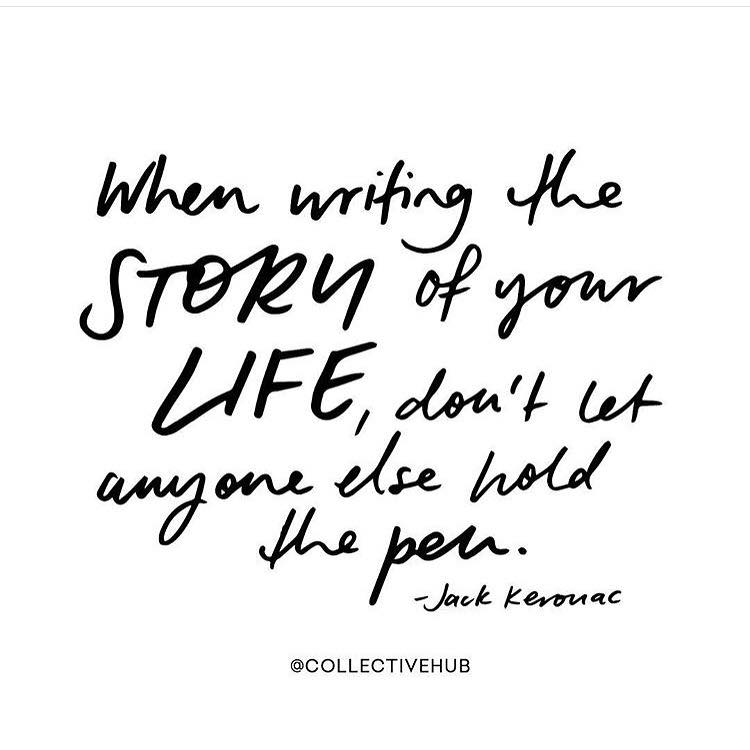 So when I was approached during the latter half of my second year of SHO training and asked to develop a plan and pilot series of 'well-being' themed events for my fellow junior doctors, you can probably guess that I jumped at the chance – and that's how it all came about! My hospital was trialing a free subscription to the Headspace mindfulness and meditation app at the time, which went down a storm among the junior doctors, and so it all fit really well. And that is how the June events developed – themed around mindfulness, meditation, yoga, self-care and healthy eating. I'm so grateful to those who organised the events with me, the food brands who supported us, and everyone who got involved.
Which that brings my very long reflection in this article to a close – as always, I hope it made some sense! I organise these events because I feel very strongly that they should be a regular part of our working doctor life, at EVERY hospital, and ESPECIALLY for the most junior trainees starting out. Beginning working life is challenging for any career path, and particularly so when your day to day is caring for the most vulnerable and sick patients in need of help. Being honest, resilience-building and well-being focused programs need to be part of under and post graduate medical training – and I know the extent to which this is or isn't the case varies within and between countries. But I am very passionate that our events can and do set a template and example for other hospitals to follow, and I hope to develop them further for our group and others – and ideally, develop a focus for medical schools too. Hopefully, starting this conversation begins something of a grass-roots movement that takes hold and gains momentum. We've just finished our first 6 week yoga term, and I'm already excited for the 2019 talks we have planned for the docs.
I would love to hear your thoughts guys – fellow doctors, both senior and junior, and other healthcare professionals too of course! I'm @theirishbalance on Instagram/Twitter/Facebook! Pop a comment, DM, email, Tweet, whatever suits you! Happy to hear all questions too guys!
Ciara 🙂 x