Okay guys. It's time to try something new on my blog. Here's the thing – I think, a LOT. About a LOT of stuff. I read a lot of articles and books, I listen to a lot of Podcasts, and as both a doctor and a human being, I'm totally fascinated by how we think, and how our thoughts affect our behaviour – especially behaviours that shape our physical and mental health. A big goal of mine with this platform is to communicate health messages with you guys in an accessible manner, to educate and empower you to perhaps make positive changes in your own life, or that of those around you. As I begin my public health training, I know this will be a skill I will definitely be cultivating and constantly working to improve.
Social media is fantastic is many ways – it can bring about real-world friendships, insightful conversations, establish communities and networks – but it's limited, and has many limitations. First of all, it could be gone overnight – anyone who experienced the app outages that hit Instagram, Facebook and WhatsApp this week will relate to this! Second, it can be a major echo chamber – you see and consume only the content you seek out and follow, which may leave some people with narrow-minded views on health (we've seen this with nutrition myths and anti-vaccination movements via social media campaigns, for example). Third, I have far too many thoughts in a given week and ideas for posts than I can feasibly fit into a post per day, or into a not-too-long Instagram story.
So I've decided to change up the Friday Focus for these reasons, and also because your feedback has shown me that you want more from my content – shorter Instagram-friendly bite-size health-related posts, continued podcast content, book reviews, Podcast recommendations, travel guides when I go away on trips, and most importantly, content to continue on the blog. A lot, right?! So here's what I've decided to do over the summer, and we'll play it by ear:
*Note: I would love to hear your feedback on this weekly article, plus your thoughts on this slight change in content! 
Each week, the Friday Focus will be shorter – an article on; 1-2 health topics I've been thinking about that week (in terms of both opinions and science), a review of the book I'm reading if finished, and 1-2 Podcasts I've really enjoyed that week.
I'll continue my (usually) daily Instagram posts, and put together more bite-size health posts for you guys
Recipes will continue each week – I'm a foodie through and through!
The Podcast 'Season Two' is in progress, so bear with me on that while I brainstorm and record interviews with guests – I can't wait to get it back up and running!
So What's On My Mind This Week?
I'm thinking about: 
How important talking and connecting with our family and friends is for our mental health. 'Connect' is the first tip Mental Health Ireland list in their five tips for positive mental health, and its well worth checking out that article for their tips on staying socially connected. The importance of this is often forgotten amongst the increasing amount of information and interaction done on online by adults and children alike. If we let our headspace get too clogged up with the traffic of our thoughts and inner voice (which can be our worst critic!), coupled with the large volume of content we consume via social media, our mental health can suffer. Talking about our thoughts and feelings with those we trust and who support us can be a very powerful way to help make sense of them, and find solutions to challenges we face, both internal and external. This week, with this in mind, I started a diary again to put my thoughts into words on a more regular basis, and made seeing my family and close friends my top priority before moving to Galway on Sunday (I start my new job on Monday, eek!). I did this because I'm feeling a bit emotional these days (and excited!) to start a new job, and to stop me feeling overwhelmed, I've made talking a top priority, whether in verbal or written form. It has been SO HELPFUL, and so it's on my mind to share this message.
The big point I want to make on this thought is – if we don't talk about our thoughts, feelings and experiences in life, how do we know what the spectrum of normal looks like? And even more importantly – if we don't know what's normal, how can we know what is abnormal, and what might warrant professional healthcare advice, help, and/or support?
I was delighted to attend an event during the week titled 'What Women Want' organised by the company Linwoods (thank you Linwoods for inviting me!), which was a panel discussion hosted by Andrea McClean which featured GP Dr. Cliona Murphy, journalist Roisin Ingle, and nutritional therapist Jane McClenaghan. It was a really insightful conversation which touched on a wide range of women's health issues – menstrual health and periods, menopause, fertility, pregnancy, fat-shaming and more. Issues that, like our mental and sexual health, we do not talk about enough. It gave me food for thought in terms of the content I share, and I'm looking forward to sharing an article on menstrual health with you guys soon as a start!
Bottom line: While nutrition and exercise are key preventive health behaviours, they have dominated the 'health and wellness' conversations on social media for perhaps too long – I think it's time we broadened this discussion to include many other equally important health issues, and help normalise and de-stigmatise the health experiences of both women and men.
I'm listening to: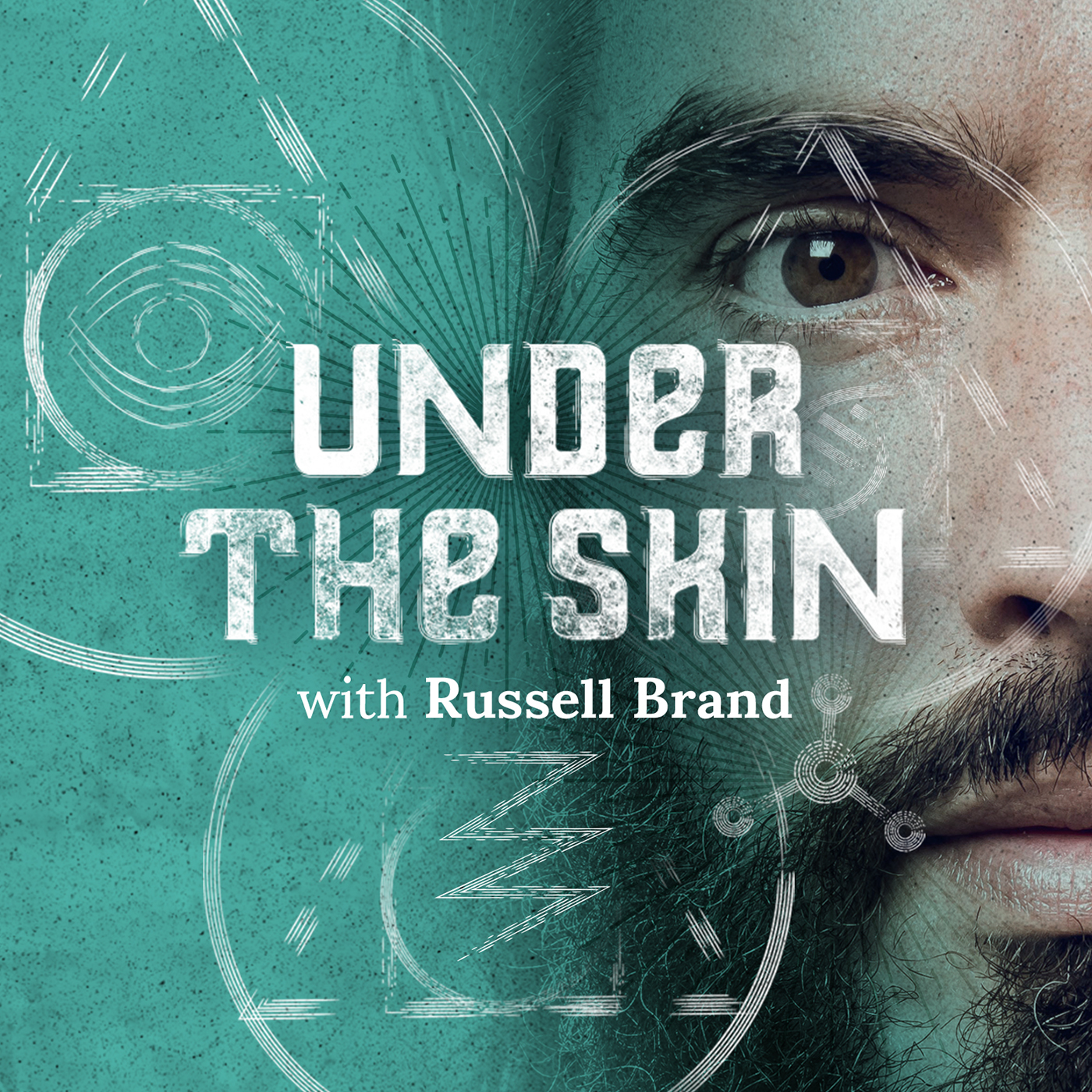 My favourite podcast of the week was the Russell Brand 'Under the Skin' podcast which was a new find for me after hearing it recommended on the High Low podcast (another fave!). In particular, I loved his interview with Blind Boy, who I'm well aware has his own podcast with a massive cult following, I need to check out that too! It's a long, but very open, frank and funny conversation between the two about Blind Boy's story, and in particular, his mental health struggles with anxiety especially, and the strategies he has developed to promote positive mental health in his life. Definitely check it out – and the most recent episode with research professor Brene Brown (if you haven't watched her TED Talk, do so via the link here, it is INCREDIBLE) too, I loved that episode almost as much.
I'm reading:
I finished A Spark of Light by Jodi Picoult – I've been a fan of Jodi's books for a very long time, and have read a lot of them, but it had been a while since my last when my Mom bought this one for our holidays. Set in Mississippi, the plot is based on a shooting and hostage situation in the only abortion centre in the state (and the fact that there is only one center for this service in Mississippi is a true fact). I absolutely loved this book – Picoult has an incredible way of tackling very controversial health and other societal issues that pulls you in and opens your mind. Given the recent positive pro-choice changes to abortion legislation in Ireland, this was a particularly interesting read. Picoult tells the story in reverse, beginning in the middle of the hostage situation and working backwards by one hour each time. She also presents the narrative from the viewpoints of several characters, focusing particularly on the shooter, his daughter, the hostage negotiator, and his daughter. It's a book that at face value, seems to be solely addressing the abortion debate around access to the service in the US – but in fact, it brings up several other important and related themes including stigma, family and family values, religion, friendship, discrimination, prejudice and bias (both racial and gender). I couldn't put it down. I'm still deciding what my next book will be!
Okay folks. I'm going to leave it there. This post was a bit longer than these weekly (hopefully weekly!) articles will be because of the explanation of layout. I hope you enjoyed it, and as always, let me know your feedback! I'm @theirishbalance on Instagram/Twitter/Facebook – drop me a message, or email! And of course, let me know your current Podcast and book favourites!
Have an awesome week.
Ciara 🙂 x